O4 1 Column (Full)
O4 Text Component
The Optum difference
We are direct recipients of our data assets versus being secondary data aggregators.
We can link data assets using deterministic versus probabilistic matching.
We are able to translate our research into meaningful change in the health care ecosystem.
O4 1 Column (Full)
O4 Accordion
Find our HEOR experts at upcoming events
November 6-9
Vienna, Austria
Meet with us to discuss your HEOR needs.
December 10-13
New Orleans, LA
O4 1 Column (Full)
O4 Text Component
Leaders with deep domain expertise and industry knowledge
O4 2 Columns (1/4 - 3/4)
O4 Text Component
Paul Buzinec, MS
Vice President of Operations, Health Economics and Outcomes Research
O4 Text Component
Our HEOR capabilities and expertise span several therapeutic areas. We invite you to learn more about our leaders and see examples of our work.
O4 1 Column (Full)
RETROSPECTIVE DATABASE STUDIES

Administrative claims data (medical, pharmacy, laboratory)
Electronic health records (EHR)
Development of curated analytic datasets

OBSERVATIONAL RESEARCH PLATFORMS

Development of custom research platforms linking claims data to surveys and/or charts for longitudinal analyses

SURVEY RESEARCH

Surveys of patients identified in administrative claims; linking of surveys to claims data
Physician surveys
Panel surveys

MEDICAL RECORD ABSTRACTION

Chart abstraction of patients identified in administrative claims; linking of charts to claims data

MEDICAL WRITING

Manuscript preparation
Abstract and poster preparation
Literature reviews

ANALYTICS ON DEMAND

Non-protocol driven analyses
Hypothesis generation
Post-hoc analyses
O4 1 Column (Full)
OUTCOMES RESEARCH

Demonstrated leadership in study design, oversight of project execution, client collaboration, and dissemination

ANALYTICS

Broad experience in multivariate modeling and econometrics
Proficiency analyzing multiple data sources- claims, EHR, registry, survey, chart, device, trials

PROGRAMMING

Expertise in: SAS, STATA, ACCESS, PERL, R, ASP, VBA/VB script, SQL and RUBY
Familiarity in: SUDAAN, MATLAB, JAVA, PHP, Shell, ASP.net, HTML, XML and C

PRIMARY DATA COLLECTION

Expertise in state-of-the-art survey methods
Able to execute all modes of data collection (mail, phone, web, PDA, in-person)

MEDICAL WRITING

Manuscripts and systematic literature reviews
Abstracts and posters
Average 30+ publications and 50+ posters annually
O4 Simple Cards
O4 Simple Card
Cardiovascular Disease
Developing research to advance the treatment of CVD, including dysrhythmia, hypertension and heart failure.
O4 Simple Card
Central Nervous System and Behavioral Health
Offering insightful, real-world research with retrospective claims and EHR data.
O4 Simple Card
Diabetes and Other Endocrine Diseases
Gaining insight on diabetes and other endocrine conditions.
O4 Simple Card
Infectious Disease
Combining real-world data and extensive therapeutic expertise to showcase the value of ID therapies.
O4 Simple Card
Oncology and Immunology
Offering expertise in solid tumors, hematologic malignancies and other inflammatory conditions.
O4 Simple Card
Respiratory Disease
Supporting our clients in evidence generation for asthma, COPD and other respiratory disease products.
O4 Complex Card

Sleep treatment across the ages
Combining real-world data and primary research helps us better understand insomnia.
O4 Complex Card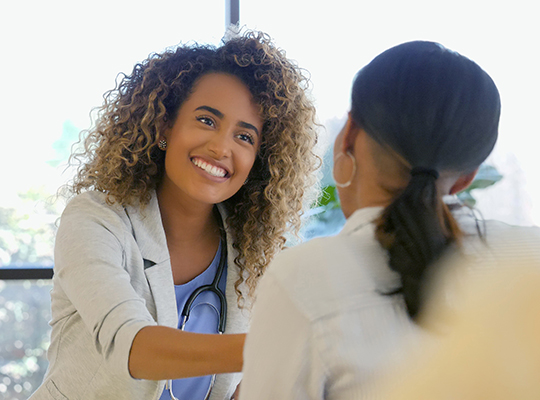 Reflections on PCMA's recent Annual Meeting
Dr. Brian Solow discusses value-based contracts as a journey, delivering value for the payer, manufacturer and patient.
Learn how we can help solve your challenges.