O4 1 Column (Full)
O4 Text Component
Utilization of health care is one of the many things impacted by COVID-19. Though the statistics may be startling, they only tell part of the story. Employers face clear risks when it comes to the financial impact of this deferral of care.
Help your employees re-engage with their health and start a fresh path forward. Virtual care and at-home diagnostic services paired with care outreach and case management from Optum provide accessible care to those in need.
O4 Complex Card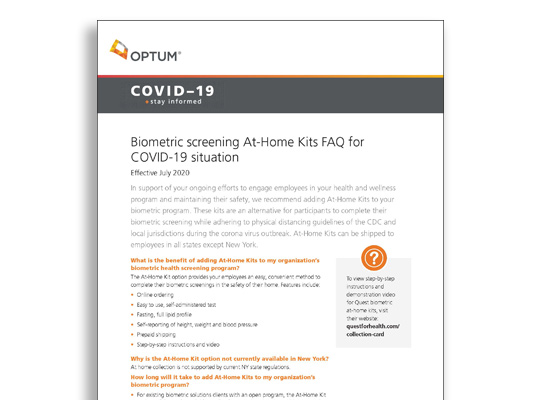 Fact sheet
Biometric screenings for the COVID-19 situation
Support employee health and well-being by adding at-home kits to your biometric program.
O4 Complex Card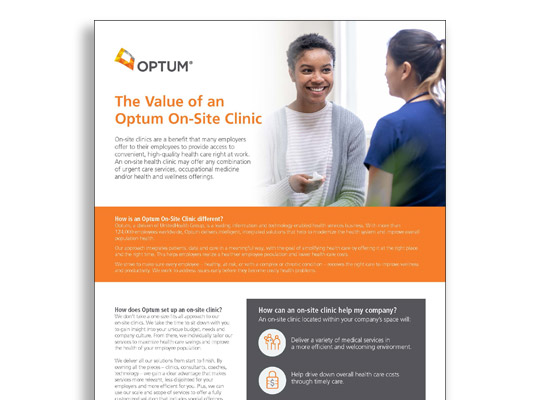 Fact sheet
The value of an Optum on-site clinic
Provide employees with access to convenient, high-quality health care right at work.