Text
Advancing technology for human potential
Video Component
[Laurie] Sometimes life just doesn't work out the way you think it's going to. I got a degree in Psychology and right out of college I got a job working at a mental health insurance company. I thought the job was going to be more fulfilling. I had an epiphany on the way into work one day. I was walking down the cubical aisle and I said, "I can't do this anymore. This is not for me." I was at a juncture in my life where I had to make a choice, and I chose computer programming, and haven't looked back since.
[Thomas] I was born 27 week premature. I was two pounds, two ounces, fourteen inches long. I'm blind, which is due to oxygen damage The doctors told my parents that I had a 5% chance of survival.
[Thomas] My parents always told me that I could do anything. We went by the philosophy that cannot is not an option. I can.
[Thomas] Accessibility, for me, is that anyone can use it, regardless of your ability or inability, or your difference, that you can access the services, the information, the programs that you desire in a very easy way, without any barriers, without any obstacles.
[Laurie] Web accessibility is the practice of making a web site and its content available to people with disabilities. My job is to test applications to make sure that they are accessible so that everybody has an equal chance to access our websites and do the things that they need to do to maintain their health. [page reader]
[Laurie] When there are accessibility issues on a website, they can be a minor frustration or they can really block a person from completing a task. So you can imagine if someone who is blind cannot sign into our website, that is going to be a real problem and we have to make sure that those are remediated. [page reader].
[Thomas] A normal life to me is the life that I have. I'm a father, I'm a husband, I'm a motivator, I'm a musician. I am a testament to how innovation and technology can impact someone's life.
[Laurie] learning about web accessibility brought meaning to my work and every day I could log off and know that I made a difference
Text
FEATURE STORY

Real people with real stories
Watch the personal story of how technology is making health care accessible for a blind man.
Text
Text
OPTUM INNOVATOR
The people behind the technology
Meet Laurie Jones, one of our digital accessibility engineers working to make the web accessible for everyone.
Text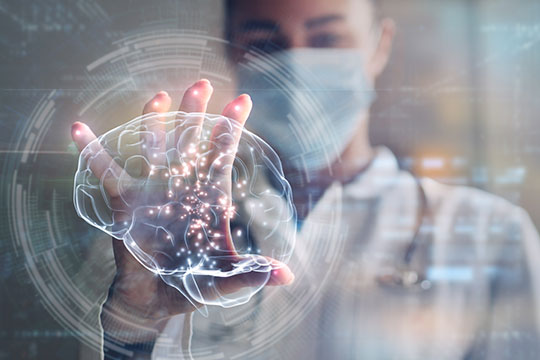 Text
BLOG POST
Viewpoint: 4 ways to advance tech innovation in health care
Health care companies must push forward with emerging technologies to out-innovate their competition.