SubHero Banner
Video Modal
Male 1: The thing I look forward to most when I get up every morning is the opportunity to help my peers and health care organizations transform health care.
Male 2: We're able to make a big impact on the health care system. We had the scale and the expertise, the technology to continue to improve the health care system, but there's an important responsibility there to make sure that individuals are always at the center.
Female 1: The world has a ton of data and the world requires sophisticated expertise to take all of that data and make sense of it down the individual person. So, if each of us is a walking blueprint of millions and billions of pieces of data, you need someone who's go the skills and expertise to take all of that data and make sense of it, but in the context of the greater population of the world.
Male 3: Everything we do is driven by data and analytics; it's our foundation. It guides what we do every day.
Male 4: Pharmacy care, service that's focused on all the information that's available around the best treatment. We, at Optum, have put together the various services and information assets to move towards the future and away from the past.
Female 2: We are really focused around mining the data to be able to position us towards the action that we can take with a specific patient, pharmacy, physician, and really, the whole overall care team, so that we can make a difference in people's lives.
Female 3: Optum's approach to total population health management is unique. Whereas other approaches can be siloed, we have the ability to deliver an integrated end-to-end solution that stretches from wellness and prevention through care management, network centers of excellence, behavioral, pharmacy solutions, and even financial services. So, there is no one else that can deliver that end-to-end integrated solution for a member or consumer.
Male 5: Optum is a technology company, but Optum's also a care company. Optum is also a consumer company that touches millions of consumers every day, we touch millions of caregivers every day.
Male 6: We always talk about complexities in health care and a lot of that hinges around the fragmentation and care. We're pulling together the pieces of heath care, we're making it seamless for the consumers, for patients, for doctors, for hospitals.
Female 4: We are delivering end-to-end managed services that empower and connect those who pay for and provide care. Through this transformation of health care operations, we help our customers decrease cost, support quality, and enable value-based care models that allow scalable growth across the health system.
Male 7: Optum can't be successful if we try to do it alone. The best opportunity we have to be successful is to leverage great partnerships that we have.
Male 8: Optum takes care of the health of the system. The infrastructure that is being built is an infrastructure that can be shared by a lot of constituents; that is exciting.
Female 5: We might actually be on the brink of having a very healthy society because we've got the structure behind the seats to be able to make that happen.
Male 9: To get to a healthier world, we really need to find a way to share what we all know. No more islands, no more silos. The future of Optum is a future of collaboration and teamwork and partnership to solve these problems together for the good of the entire world.
[Audio Ends 00:03:54]
Text
Meet the leadership team that guides our mission:
to help make the health system work better for everyone.
Horizontal Rule
meet the optum leadership team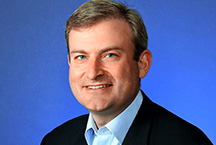 Andrew Hayek
Chief Executive Officer, OptumHealth
As chief executive officer for OptumHealth, Andrew Hayek oversees the care delivery and ambulatory care capabilities of OptumCare, as well as the distinctive and diverse care management, behavioral health, and consumer offerings of Optum.
Hayek joined Optum in 2017 through the acquisition of Surgical Care Affiliates (SCA) where he served as chairman and chief executive officer. He joined SCA as president and chief executive officer in 2008, directing its growth into one of the most successful and trusted value-based care organizations in the country. 
Prior to SCA, Hayek served as the president of a division of DaVita Healthcare Partners; president and chief operating officer of Alliance Healthcare Services; and in roles at Kohlberg Kravis Roberts & Co. and the Boston Consulting Group.
Hayek is a Henry Crown Fellow at the Aspen Institute and earned a B.A., summa cum laude, from Yale University.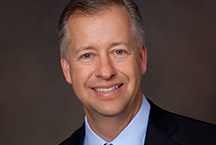 Tim Wicks
Executive Vice President, Chief Financial Officer
Over the past 13 years, Tim Wicks has held a broad range of executive leadership positions across UnitedHealth Group, including president and chief executive officer of OptumRx, and various roles in operations, product management, business development and strategic relationships at both UnitedHealthcare and Optum.
Previously, Wicks was chief financial officer, and president and chief operating officer, of a Fortune 500 publicly-traded transportation and logistics service provider. He has served on the board of two publicly traded companies as a financial expert and has held executive positions at Dell, Inc., Northwest Airlines and Bain & Company. In addition, Tim co-founded a registered investment advisory firm that developed quantitative investment strategies for institutional clients.
Wicks holds a B.A. in economics from the University of Chicago and an M.B.A. from Harvard University's Graduate School of Business.
Norman Wright
Chief of Operations
As chief of operations at Optum, Norman Wright is responsible for leading the Optum Operations teams, Optum Global Solutions and the Optum Relationship Office.  
Previously, Wright was responsible for delivering a best-in-class experience to Optum clients across all product and service categories. He joined Optum in 2013 after a career in the financial services and retail industries. Prior to Optum, Wright was the Managing Director, Client Experience for Citigroup's Consumer Operations in North America.    
Wright was also a partner with the consulting firm Accenture, where he led a practice in call center transformation for the financial services and retail industries. Before Accenture, he led customer care at Home Shopping Network. Wright also managed call center operations and technology at Fidelity Investments, GE Capital and Chase Manhattan Bank. 
Wright has a B.A. in political science from Swarthmore College. He currently serves on the United Health Foundation Board and Charitable Giving Committee.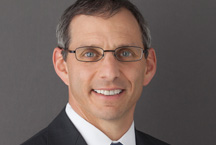 Michael Weissel
Group Executive Vice President
As group executive vice president, Mike Weissel leads corporate and business strategy, product strategy and solutioning across Optum. He joined the company in 2013, and prior to his current role served as CEO of the Optum Consumer Solutions group, which provides population health solutions to meet the growing needs of health benefit sponsors and consumers.
Prior to joining Optum, Weissel was with leading international management consulting firm Oliver Wyman for 17 years. He founded Oliver Wyman's Health & Life Sciences practice in 2007, and served as managing partner and global leader for that practice until 2013. He also held a variety of roles for Marsh & McLennan, Oliver Wyman's parent company, related to leading cross-company collaboration focused on the health care space. Weissel has provided strategic leadership on a wide range of issues for health care system participants, with a specific emphasis on payers, health services and enablement companies. He has deep industry experience in health care reform, exchange and distribution strategies, value-based healthcare, customer and account management activities and organizational transformation. Prior to Oliver Wyman, Weissel was a Certified Public Accountant and associate partner at Price Waterhouse.
Weissel has been widely published on a variety of health care-related topics in leading journals, including Harvard Business Review. He holds an MBA from Duke University and a BA from the University of Massachusetts.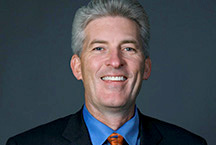 Dirk McMahon
President, Chief Operating Officer
Dirk McMahon is responsible for Optum-wide enterprise performance and oversees OptumInsight, Optum Technology, operations, Optum administration and business and corporate strategy.
McMahon has served in a number of key leadership roles spanning the enterprise over the past 14 years, including executive vice president, UnitedHealth Group Enterprise Operations and chief executive officer of OptumRx.
Prior to Optum, McMahon held various management positions in information technology, operations and finance at UnitedHealthcare, including chief executive officer, UnitedHealthcare Benefit Operations. Earlier in his career, McMahon was head of airport operations worldwide for Northwest Airlines.
McMahon has an M.B.A. from the University of Notre Dame and a B.S. in Finance from Marist College.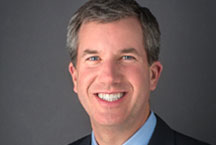 John Prince
Chief Executive Officer, OptumRx
John Prince serves as chief executive officer of OptumRx, an industry-leading provider of pharmacy care services.
Previously, Prince served as executive vice president and chief operating officer of Optum. He has held numerous roles with UnitedHealth Group since 2005, including executive vice president and chief financial officer of Optum; the first chief operating officer of OptumHealth; and led the formation of OptumHealth Financial Services as its chief executive officer.
Prior to joining UnitedHealth Group, Prince served as senior vice president and head of health care business development and strategy at JPMorgan Chase and was a partner in Arthur Andersen's health care strategy and operations practice.
Prince holds an undergraduate degree in economics and mathematics from Northwestern University, as well as an M.B.A from Northwestern's Kellogg School of Management. He is also actively involved with the Minneapolis Institute of Arts.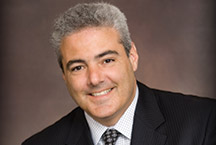 John Santelli
CIO, UnitedHealth Group, and EVP, Optum Technology
John Santelli leads Optum Technology, the leading technology delivery division of Optum serving the broad customer base of Optum and UnitedHealthcare. Santelli also serves as UnitedHealth Group's chief information officer. In this capacity, is responsible for technology strategy and delivery across the enterprise.
Santelli joined UnitedHealth Group in 1986 and has extensive experience in software engineering and application development. He has served as the group's CIO since 2007 and is credited for leading the enterprise architecture and foundational technology capabilities present within UnitedHealth Group.
Santelli has a strong background in the software engineering of high-volume transaction processing systems across administrative, financial and clinical related systems. He has played a pivotal role in technology growth and development at UnitedHealth Group, leading many transformative initiatives.
Santelli holds a master's in software engineering from Union College, Schenectady, NY. He received his Bachelor of Science in computer science from State University of New York, Brockport.
Sir Andrew Witty
Chief Executive Officer, Optum
Andrew Witty is chief executive officer of Optum, global health services leader and part of UnitedHealth Group. He was named CEO in 2018, after serving as a UnitedHealth Group company director.
Witty served as chief executive officer and a director of leading pharmaceutical manufacturer GlaxoSmithKline (GSK) from 2008 to 2017. He joined GSK in 1985, and prior to being named CEO served as president of GSK Europe. Before that, he held a variety of international leadership roles for GSK in markets including Asia-Pacific.
Witty is former chancellor of the University of Nottingham, a British public research university, and serves on the Singapore Economic Development Board International Advisory Committee. He is an advisor to 8VC and Hatteras Venture Partners, as well as to the Bill and Melinda Gates Foundation and a Non-Executive Director of G1 Therapeutics.
Witty was knighted in 2012 for services to the U.K. economy. In 2017, he was named an Honorary Citizen by Singapore for his contributions to the country's growth and development.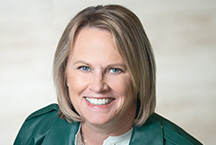 Lynne Stockstad
Executive Vice President, Chief Marketing Officer
Lynne Stockstad serves as chief marketing officer for Optum. She is responsible for the company's strategic brand and marketing initiatives across business lines and customer audience segments. During her tenure at Optum, Stockstad has led product, marketing and branding efforts to increase the awareness and familiarity of Optum with key constituents. Her work has helped accelerate the company's exponential growth over the past four years.
Stockstad joined Optum in December 2014 as senior vice president of Product and Consumer Marketing.  In that role, she led a team of marketers supporting a broad spectrum of health services products – ranging from technology, managed services and consulting – used by health plans, employers, providers, life sciences organizations, government and consumers.
Prior to joining Optum, Stockstad served for 12 years in global leadership roles at Microsoft, spanning product management, product marketing, business development, enterprise marketing and public sector marketing.  Her earlier experience includes leadership roles at Great Plains Software, where she spent 15 years helping to build the organization from a small startup through a successful IPO and, later, acquisition by Microsoft.
Stockstad has a B.S. in Marketing from Minnesota State University, Moorhead.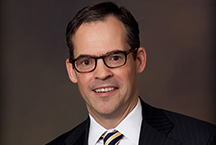 Richard Mattera
Executive Vice President, Chief Legal Officer
As executive vice president and chief legal officer for Optum, Richard Mattera is responsible for all legal, regulatory and compliance activities.
Mattera joined UnitedHealth Group's corporate legal team in 2012 with responsibility for the Securities, Transactions and International legal group. This group oversees the securities law compliance, capital markets, investments, real estate, M&A, joint ventures, key strategic transactions and international legal functions enterprise-wide. Mattera started at UnitedHealth Group in 2011 with Optum, providing legal support for M&A, joint ventures and key strategic transactions. 
Prior to joining UnitedHealth Group, Mattera was a partner at the international law firm of Hogan Lovells and represented publicly and privately held companies in a variety of matters, including in the areas of M&A, joint ventures, securities, corporate finance and corporate governance. 
Mattera earned his J.D. from The Ohio State University, Moritz College of Law and received his B.A. in political science from Pennsylvania State University, with high distinction. He currently serves on the Board of Directors of Twin Cities Habitat for Humanity.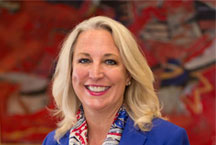 Erin McSweeney
Executive Vice President, Chief Human Resource Officer
With over 30 years of experience as an HR professional, McSweeney is an experienced strategic change agent with a track record of elevating organizations and cultures. Prior to joining Optum, she was Executive Vice President, global human resources for IT leader EMC Corporation (now Dell EMC), with responsibility for executive, leadership and employee development; compensation and benefits; staffing; and a global network of HR professionals advising EMC's business leaders.
Prior to that, she led Human Resources for EMC's product and marketing divisions, supporting nearly 15,000 employees worldwide. She also served as Chief Human Resources Officer at VCE – a joint venture of EMC, Cisco, and VMWare, and now a full business unit within EMC.
McSweeney earned a Bachelor of Science degree from the University of New Hampshire, a Master's degree in Business from Suffolk University and a Juris Doctor from New England Law School, where she was the1995 recipient of the American Jurisprudence Award in Employment Law and Practices.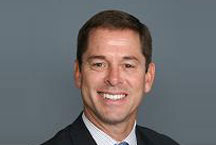 Eric Murphy
Chief Executive Officer, OptumInsight
Prior to being named chief executive officer of OptumInsight, Eric Murphy was Enterprise Growth Officer for Optum, connecting clients across the health system with the company's uniquely powerful breadth of capabilities and expertise. Murphy joined Optum in 2008 and previously led the Optum Payer Solutions business, helping health plans achieve their growth, clinical management, and operations and administration goals.
Murphy has more than 30 years of experience in outsourcing, systems integration and consulting services. Prior to joining Optum, he served as president, Business Development, Global Outsourcing Services for Computer Sciences Corporation, where he was responsible for a team with an annual new business revenue target of $7 billion across multiple industries, including health care. Before that, he was co-founder and executive vice president of Agilera, Inc., a management consulting partner at Ernst & Young LLP, and vice president of the Financial Services Insurance business unit at EDS Corporation.
Murphy holds a B.S. degree from the Brown School of Petroleum Engineering, Marietta College.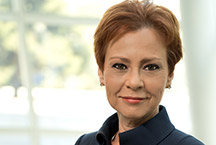 Sheryl Skolnick
Executive Vice President, Strategic Relationships
As Executive Vice President, Strategic Relationships, Sheryl Skolnick focuses on strategic relationships and long-term strategic planning across Optum, while advancing the company's thought leadership in the marketplace.
Prior to joining Optum in 2018, Skolnick worked for more than 30 years as a leading financial analyst and thought leader in the health care sector. She most recently served as Managing Director, Director of Research and Senior Health Care Analyst at Mizuho Securities USA LLC, where she covered the fast-growing health services sector, while building their equity research platform.
Skolnick also served as co-head of research and head of research administration for CRT Capital Group LLC, as well as in several senior level research and analyst roles at a number of leading investment banking firms. She served as an economist at the US Department of Justice and US Department of Labor, and is a five-time Wall Street Journal All-Star Analyst.
Skolnick holds a BA, MA and Ph.D. from Washington University in St. Louis, where she was an Olin Fellow.
Close