Meet the leadership team that guides our mission:
to help make the health system work better for everyone.
meet the optum leadership team
[Configure Leader Cards]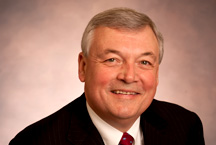 Larry Renfro
Chief Executive Officer
Larry Renfro is chief executive officer of Optum, UnitedHealth Group's health services platform, overseeing OptumInsight, OptumHealth and Optum Rx. Renfro joined the company in January 2009 and has served as chief executive officer of the public and senior markets group. He worked in the office of the CEO at UnitedHealth Group coordinating projects in new areas of growth and development.
Renfro was formerly a senior executive officer at Fidelity Investments and a member of the Fidelity Executive Committee. He was president and chief executive officer of AARP Services, Inc., before he rejoined Fidelity in 2008. Renfro has also held senior executive positions at NewRiver, Inc.; State Street Bank & Trust; and Allmerica Financial.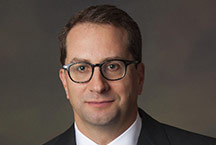 José Barra
Executive Vice President
José Barra joined Optum as executive vice president in 2015, bringing deep consumer health care experience and insight.
Barra joined Optum following an accomplished, 11-year career at Target Corporation. At Target, he most recently served as executive vice president of Merchandising, with full accountability for the strategic direction and financial performance of 10 divisions that generated the majority of the company's total revenues. He previously held a number of leadership roles on Target's Merchandising, Enterprise Strategy and Market Research teams.
Health care was a major part of Barra's focus during his time at Target, and he was instrumental in developing and implementing the company's vision and strategies around wellness, pharmacy, clinical services and opportunities emerging from the Affordable Care Act.
Prior to Target, Barra worked at McKinsey & Company Inc., a leading management consulting firm serving Global 1000 companies across Latin America and the U.S. He also successfully developed and established multiple new businesses while working for a leading conglomerate based in Ecuador.  
Barra received an MBA from the University of Chicago Booth School of Business and a Bachelor's degree from the University of Notre Dame. He has served on the boards of St. Jude's Children's Research Hospital and the National Association of Chain Drug Stores.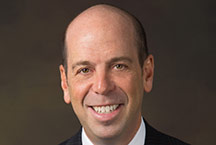 Jeffrey Berkowitz
Executive Vice President
Jeffrey Berkowitz joined Optum in 2016 as executive vice president, after serving as executive vice president and president of Pharma and Global Market Access for pharmacy leader Walgreens Boots Alliance.
At Walgreens Boots Alliance, Berkowitz oversaw enterprise wide strategic relationships with payers, pharmaceutical companies and wholesalers with responsibility for generic and branded procurement and inventory management, as well as pricing, reimbursement and health care strategies. He also oversaw the organization's enterprise wide specialty pharmacy business — the third largest in the United States.
Berkowitz joined Walgreens in 2010 and served in a number of key leadership positions leading to the 2014 formation of Walgreens Boots Alliance, including leading the joint venture between Walgreens and Alliance Boots based in Bern, Switzerland. In that role, he and the team were key drivers of the merger surpassing aggressive synergy targets.
Prior to Walgreens, Berkowitz held a progression of leadership roles focused on business development and expanding market access for pharmaceutical leader Merck & Company, and for Schering-Plough prior to its acquisition by Merck in 2009. Starting in the law department, he shifted to the commercial side, where he was responsible for key activities related to alliances and joint ventures, pricing, sales and marketing and health outcomes worldwide. He began his career as a health care attorney at the international law firm Proskauer.
Berkowitz earned his Bachelor's degree in political science from Union College in Schenectady, N.Y., and his Juris Doctor from Brooklyn Law School in Brooklyn, N.Y. He has been recognized multiple times by PharmaVoice magazine as one of the 100 Most Inspiring Leaders in Life Sciences.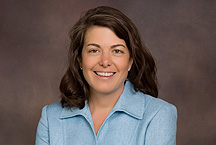 Karen Erickson
Executive Vice President, Chief Quality Officer
Karen Erickson became executive vice president and chief quality officer of Optum in 2012. In this role, she focuses on enabling and ensuring high-quality execution and performance on behalf of Optum's many clients, partners and stakeholders across the health care system. She is also responsible for overall corporate readiness, as well as compliance and privacy assurance.
In 2011, Erickson was the chief administrative officer of Optum, responsible for oversight of human capital, communications, marketing and real estate. For the previous four years, she served as senior vice president and corporate controller for UnitedHealth Group. She has been with the company for more than 12 years in various senior Finance roles, including CFO of Alliances, as well as senior vice president of Finance, chief financial officer of Operations, chief financial officer of Small Business and controller for UnitedHealthcare. Prior to joining UnitedHealth Group, Erickson was an auditor with KPMG, LLC for 10 years in Virginia and Minnesota. Erickson graduated summa cum laude from Old Dominion University in Norfolk, Va., in 1989, and was a certified public accountant in both Virginia and Minnesota (currently inactive).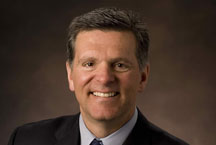 Jack Larsen
Executive Vice President, OptumCare
Jack Larsen is the executive vice president of OptumCare. OptumCare focuses on care delivery through a variety of programs, including advanced clinical services for the most complex and frail populations, market leading behavioral health and other specialty networks, urgent care centers and high performing physician networks. Under Larsen's leadership, OptumCare is deepening integration across these areas and other parts of the health care system to make it work better.
Prior to his current role at Optum, Larsen served as chief executive officer of UnitedHealthcare Medicare & Retirement. As chief executive officer of the nation's largest business dedicated to the health and well-being of seniors, Larsen led efforts to create innovative care solutions that helped beneficiaries live healthier lives, including rapidly expanding the HouseCalls member home visit program to perform more than 670,000 visits in 2013.
Prior to leading UnitedHealthcare Medicare & Retirement, Larsen served as chief executive officer of UnitedHealthcare Community & State where he created greater access to quality care and produced cost-effective Medicaid solutions for states facing intense budget pressures. In addition, he established meaningful partnerships with world-class organizations, such as Sesame Street, to advance the health of America's children.
Larsen has held a number of additional leadership roles in UnitedHealth Group, including chief financial officer for Medicare & Retirement and the Public & Senior Markets Group, and president of UnitedHealthcare's Evercare business. He joined UnitedHealth Group in 2005 as vice president of Corporate Development, where he was responsible for all merger and acquisition activity for the company.  
Before joining UnitedHealth Group, Larsen served as senior vice president of operations at Jostens, Inc.  He is a member of the American Institute of Certified Public Accountants and the Minnesota Society of Certified Public Accountants.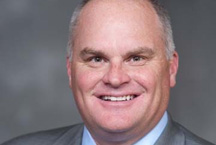 Bill Miller
Chief Executive Officer, OptumInsight
Bill Miller is chief executive officer of OptumInsight. He joined the company in 2008 and served as president of provider solutions until his appointment as CEO in 2012. Under his direction, the provider business at OptumInsight grew to become a leader in providing services and solutions to the delivery system.
Prior to joining OptumInsight, Bill was vice president of technologies at Cerner Corporation in Kansas City, Mo., for more than six years. There, he had global responsibility over all Cerner's technology businesses as well as its managed services, outsourcing and Advanced Technology Consulting Practices. Bill also has a significant background as an entrepreneur, serving as CEO of three technology companies he founded or co-founded in the 1990s. He still is an active board member for one of these companies, and serves on other boards of privately held technology companies. Bill earned a Master of Science in urban planning and a Bachelor of Science in economics from the University of Kansas.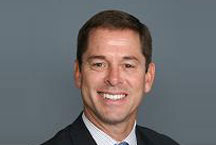 Eric Murphy
Executive Vice President, Enterprise Growth Officer
Eric Murphy is the Enterprise Growth Officer for Optum, focused on connecting clients across the health system with the company's uniquely powerful breadth of capabilities and expertise. Murphy joined the company in 2008 and previously led the Optum Payer Solutions business, helping health plans achieve their growth, clinical management, and operations and administration goals.
Murphy is a seasoned leader with more than 30 years of experience in outsourcing, systems integration and consulting services. He has led large technology and service organizations and served as a senior consulting leader. Prior to joining Optum, he served as President, Business Development, Global Outsourcing Services for Computer Sciences Corporation, where he was responsible for a team with an annual new business revenue target of $7 billion across multiple industries, including health care. Before that, he was co-founder and executive vice president of Agilera, Inc., a management consulting partner at Ernst & Young LLP, and a vice president of the Financial Services Insurance business unit at EDS Corporation. 
Murphy holds a BS degree from the Brown School of Petroleum Engineering, Marietta College, in Marietta, Ohio.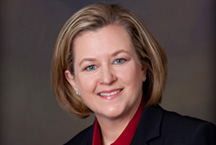 Lynn Myhran
Senior Vice President, Human Capital
Lynn Myhran is senior vice president of human capital at Optum. She joined UnitedHealth Group in August 2002 as director of human capital development in the UnitedHealth Group Learning and Development function, where she was responsible for the design, development and delivery of a variety of human capital core processes and organizational effectiveness initiatives.
In 2004, Myhran became the senior human capital partner for Corporate and United Health Technologies (UHT). In 2007, she became the senior vice president for the Corporate Market Group with responsibility for UnitedHealth Group Information Technology (UHG IT), Corporate and United Health International where she led human capital for the business. Myhran's more than 20 years of professional experience includes leadership positions at Arthur Andersen and ITT Consumer Financial Corporation in human resources, operations and finance. She previously served as a board member of the Jacob Wetterling Foundation in Saint Paul, Minn.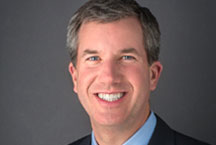 John Prince
Executive Vice President, Chief Operating Officer
John Prince serves as executive vice president and chief operating officer of Optum. He oversees the company's end-to-end operational delivery across Optum Operations comprised of Customer Care, Transactions, Clinical Operations and Enabling Services/Capabilities focused on serving and supporting all of Optum's consumers and clients, as well as Optum Global Solutions, OptumRx operations and Optum's Relationship Office. Prince also collaborates with UnitedHealth Group on enterprise-wide programs and priorities.
Prince has been with UnitedHealth Group since late 2005 and has served as executive vice president and chief financial officer of Optum, the first chief operating officer of OptumHealth and led the formation of OptumHealth Financial Services as its chief executive officer.
Prior to joining UnitedHealth Group, Prince served as senior vice president and head of health care business development and strategy at JP Morgan and Chase and was a partner at Arthur Andersen in health care strategy and operations consultancy practice.
Prince holds an undergraduate degree in economics and mathematics from Northwestern University, as well as a Master of Business Administration degree from Northwestern's Kellogg School of Management. Prince is on the board of the Minneapolis Institute of Arts.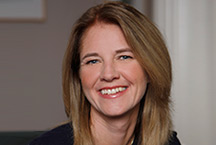 Tami Reller
Executive Vice President, Chief Financial Officer
Tami Reller serves as executive vice president, chief financial officer for Optum. She was named to this role in 2016, following her successful leadership of the company's strategic brand and marketing initiatives.
Reller joined Optum in 2014 following an accomplished, 13-year career at Microsoft that included numerous executive leadership roles across Finance, Marketing and Product. Her time at Microsoft included five years as a corporate vice president for the Windows division, when she held dual roles of chief financial officer and chief marketing officer for Windows. She subsequently served as divisional co-leader for the Windows and Surface product businesses in addition to her Finance and Marketing accountabilities. Following this role, she consolidated all Marketing at Microsoft into one organization and provided leadership for the function.

Prior to Microsoft, Reller served as chief financial officer for Great Plains Software, a role she held through the company's acquisition by Microsoft in 2001. She rose through the ranks of Great Plains Software to become CFO over the course of a 16-year career with the company, including direct participation in the company's successful IPO and secondary offering.
While in the Seattle area, Reller devoted time and expertise to the Seattle Children's Hospital Foundation as a Board member.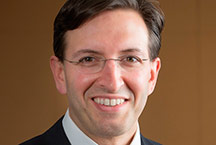 Amir Dan Rubin
Executive Vice President
Amir Dan Rubin joined Optum in January 2016 as executive vice president.
Previously, Rubin served as president and CEO of Stanford Health Care, the $4 billion academic health system affiliated with Stanford University in California. At Stanford, he worked with a broad team to raise patient experience scores to the highest levels in the nation, advance quality and clinical innovation, grow a regional network of inpatient and outpatient settings, launch health plan offerings, advance digital health and deploy lean management approaches.
Prior to Stanford, Rubin served as chief operating officer for the UCLA Health System in Los Angeles, where he helped significantly advance quality, service, operations and growth across an academic health system. Before that, he served as chief operating officer for Stony Brook University Hospital in New York, as assistant vice president of Operations for Memorial Hermann Hospital in Texas, and as director of Business Development for Memorial Hermann Healthcare System in Texas. Rubin also previously worked as a health care management consultant with APM in San Francisco, serving leading health plans and delivery systems.
In 2014, Rubin was recognized with the Ernst & Young Entrepreneur of the Year Award in Northern California amongst Large Companies.
Rubin earned a Master's degree in Business Administration as well as a Master's degree in Health Services Administration from the University of Michigan, and a Bachelor's degree in Economics with a minor in Business Administration from the University of California, Berkeley.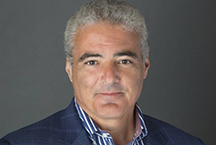 John Santelli
Chief Information Officer
John Santelli is chief information officer at Optum, where he leads the advancement of commercial Information Technology Outsourcing (ITO), business processing, software and cloud services. He also leads Optum technology strategy, planning, coordination and integration with the UnitedHealth Group technology agenda, with a focus on providing innovative solutions across the enterprise. Santelli has played a pivotal role in technology growth and development at UnitedHealth Group. He held the position of chief information officer for Uniprise Technologies from 2004-2006, and chief technology officer for UnitedHealth Group in UnitedHealth Technologies from 2002-2004. He led enterprise architecture and strategic system planning for UnitedHealth Group, established enterprise technology direction with UnitedHealth Group businesses and developed much of the corporate technology architecture.
Santelli joined UnitedHealth Group in 1986 and has extensive experience in software engineering and application development. He has a strong background in the development of high-volume transaction processing systems and medical claim-related systems. He holds a Master's degree in software engineering from Union College, Schenectady, N.Y. He received his undergraduate degree in computer science from State University of New York, Brockport.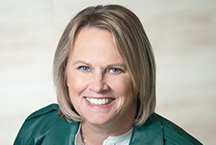 Lynne Stockstad
Executive Vice President, Chief Marketing Officer
Lynne Stockstad serves as chief marketing officer for Optum. She is responsible for the company's strategic brand and marketing initiatives and chairs an enterprise-wide product leadership team that leads Optum's integrated product strategy and delivery.
Stockstad joined Optum in December 2014 as senior vice president of Product and Consumer Marketing.  In that role, she led a team of marketers supporting a broad spectrum of health services products – ranging from technology, managed services and consulting – used by health plans, employers, providers, life sciences organizations, government and consumers.
Prior to joining Optum, Stockstad served for 12 years in global leadership roles at Microsoft, spanning product management, product marketing, business development, enterprise marketing and public sector marketing.  Her earlier experience includes leadership roles at Great Plains Software, where she spent 15 years helping to build the organization from a small startup through a successful IPO and, later, acquisition by Microsoft.
Stockstad has a B.S. in Marketing from Minnesota State University, Moorhead.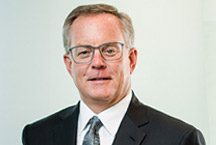 Mark Thierer
Chief Executive Officer, OptumRx
Mark Thierer was named chief executive officer (CEO) of OptumRx in 2015. In this role, he oversees all Optum pharmacy care services, including the management of pharmacy benefits, pharmacy network, home delivery pharmacy and specialty pharmacy programs.
Thierer previously served as chairman of the board and CEO of Catamaran, one of the nation's largest pharmacy benefit management companies, which combined with OptumRx in 2015.
During a 30-year career in health care, Thierer has built a track record of leading organizations to financial and operational success. He joined Catamaran in 2006 as president and chief operating officer; and was named president and CEO in 2008. Prior to Catamaran, Thierer led Physicians Interactive, a division of Allscripts Healthcare Solutions, and spent 10 years with CaremarkRx as a corporate officer and senior vice president of Industry Relations. Prior to that, he held various sales management positions in the health industry division of IBM.
Mark earned a Bachelor of Science degree in finance from the University of Minnesota and a Master's in Business Administration from Nova Southeastern University. He is a frequent guest lecturer at business schools, including The Kellogg School of Management and Wharton, and contributes as a board member to many community organizations, including the Lyric Opera of Chicago and CEOs Against Cancer.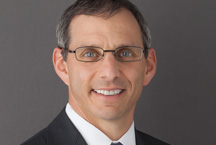 Michael Weissel
Executive Vice President, CEO, Consumer Solutions
Mike Weissel joined Optum in 2013 as executive vice president and CEO of the Consumer Solutions Group.  The Consumer Solutions Group provides solutions to help sponsors improve population health and consumers to take better control of their health care needs. 
Prior to joining Optum, Weissel was with leading international management consulting firm Oliver Wyman for 17 years. He founded Oliver Wyman's Health & Life Sciences practice in 2007, and served as managing partner and global leader for that practice until 2013. He also held a variety of roles for Marsh & McLennan, Oliver Wyman's parent company, related to leading cross-company collaboration focused on the health care space. Weissel has provided strategic leadership on a wide range of issues for health care system participants, with a specific emphasis on payers, health services and enablement companies. He has deep industry experience in health care reform, exchange and distribution strategies, value-based healthcare, customer and account management activities and organizational transformation. Prior to Oliver Wyman, Weissel was a Certified Public Accountant and associate partner at Price Waterhouse.
Weissel has been widely published on a variety of health care-related topics in leading journals, including Harvard Business Review. He holds an MBA from Duke University and a BA from the University of Massachusetts.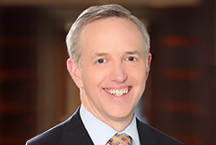 Brian Wenger
Executive Vice President, Chief Legal Officer
Brian Wenger joined Optum in 2014 as executive vice president, chief legal officer. He oversees all legal matters for the company, plays a central role in developing and guiding Optum strategic growth initiatives and participates in key enterprise initiatives across UnitedHealth Group.
Prior to joining Optum, Wenger served since 2011 as chair of the prominent Midwest-based law firm Briggs and Morgan, where he practiced for more than 25 years. Wenger provided leadership in several areas for Briggs and Morgan during his career at the firm, notably as chair of the firm's commercial practice and chair of the business law section. Wenger supported regional and national clients in civil law matters ranging from complex business and commercial transactions, joint ventures and mergers.
Wenger applies a unique, interdisciplinary approach to his work through his expertise in health care, finance, intellectual property, contracts, taxation, employee relations, governance and corporate strategy. He earned his BA from Marquette University and his law degree from Villanova University, where he was a member of the Villanova Law Review.
Wenger serves as vice chair of the University of St. Thomas School of Law, and serves on the University of Minnesota Foundation's Board of Trustees.