Larry Renfro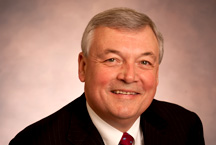 Chief Executive Officer
Larry Renfro is chief executive officer of Optum, UnitedHealth Group's health services platform, overseeing OptumInsight, OptumHealth and Optum Rx. Renfro joined the company in January 2009 and has served as chief executive officer of the public and senior markets group. He worked in the office of the CEO at UnitedHealth Group coordinating projects in new areas of growth and development.
Renfro was formerly a senior executive officer at Fidelity Investments and a member of the Fidelity Executive Committee. He was president and chief executive officer of AARP Services, Inc., before he rejoined Fidelity in 2008. Renfro has also held senior executive positions at NewRiver, Inc.; State Street Bank & Trust; and Allmerica Financial.

Karen Erickson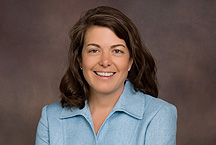 Executive Vice President, Chief Quality Officer
Karen Erickson became executive vice president and chief quality officer of Optum in 2012. In this role, she focuses on enabling and ensuring high-quality execution and performance on behalf of Optum's many clients, partners and stakeholders across the health care system. She is also responsible for overall corporate readiness, as well as compliance and privacy assurance.
In 2011, Erickson was the chief administrative officer of Optum, responsible for oversight of human capital, communications, marketing and real estate. For the previous four years, she served as senior vice president and corporate controller for UnitedHealth Group. She has been with the company for more than 12 years in various senior Finance roles, including CFO of Alliances, as well as senior vice president of Finance, chief financial officer of Operations, chief financial officer of Small Business and controller for UnitedHealthcare. Prior to joining UnitedHealth Group, Erickson was an auditor with KPMG, LLC for 10 years in Virginia and Minnesota. Erickson graduated summa cum laude from Old Dominion University in Norfolk, Va., in 1989, and was a certified public accountant in both Virginia and Minnesota (currently inactive).
Jack Larsen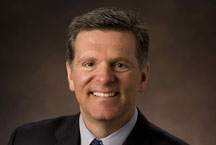 Executive Vice President, OptumCare
Jack Larsen is the executive vice president of OptumCare. OptumCare focuses on care delivery through a variety of programs, including advanced clinical services for the most complex and frail populations, market leading behavioral health and other specialty networks, urgent care centers and high performing physician networks. Under Larsen's leadership, OptumCare is deepening integration across these areas and other parts of the health care system to make it work better.
Prior to his current role at Optum, Larsen served as chief executive officer of UnitedHealthcare Medicare & Retirement. As chief executive officer of the nation's largest business dedicated to the health and well-being of seniors, Larsen led efforts to create innovative care solutions that helped beneficiaries live healthier lives, including rapidly expanding the HouseCalls member home visit program to perform more than 670,000 visits in 2013.
Prior to leading UnitedHealthcare Medicare & Retirement, Larsen served as chief executive officer of UnitedHealthcare Community & State where he created greater access to quality care and produced cost-effective Medicaid solutions for states facing intense budget pressures. In addition, he established meaningful partnerships with world-class organizations, such as Sesame Street, to advance the health of America's children.
Larsen has held a number of additional leadership roles in UnitedHealth Group, including chief financial officer for Medicare & Retirement and the Public & Senior Markets Group, and president of UnitedHealthcare's Evercare business. He joined UnitedHealth Group in 2005 as vice president of Corporate Development, where he was responsible for all merger and acquisition activity for the company.  
Before joining UnitedHealth Group, Larsen served as senior vice president of operations at Jostens, Inc.  He is a member of the American Institute of Certified Public Accountants and the Minnesota Society of Certified Public Accountants.
Bill Miller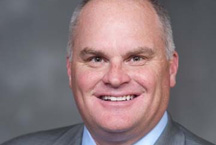 Chief Executive Officer, OptumInsight
Bill Miller is chief executive officer of OptumInsight. He joined the company in 2008 and served as president of provider solutions until his appointment as CEO in 2012. Under his direction, the provider business at OptumInsight grew to become a leader in providing services and solutions to the delivery system.
Prior to joining OptumInsight, Bill was vice president of technologies at Cerner Corporation in Kansas City, Mo., for more than six years. There, he had global responsibility over all Cerner's technology businesses as well as its managed services, outsourcing and Advanced Technology Consulting Practices. Bill also has a significant background as an entrepreneur, serving as CEO of three technology companies he founded or co-founded in the 1990s. He still is an active board member for one of these companies, and serves on other boards of privately held technology companies. Bill earned a Master of Science in urban planning and a Bachelor of Science in economics from the University of Kansas.
Eric Murphy
Executive Vice President and Enterprise Growth Officer
Eric Murphy is the Enterprise Growth Officer for Optum, focused on connecting clients across the health system with the company's uniquely powerful breadth of capabilities and expertise. Murphy joined the company in 2008 and previously led the Optum Payer Solutions business, helping health plans achieve their growth, clinical management, and operations and administration goals.
Murphy is a seasoned leader with more than 30 years of experience in outsourcing, systems integration and consulting services. He has led large technology and service organizations and served as a senior consulting leader. Prior to joining Optum, he served as President, Business Development, Global Outsourcing Services for Computer Sciences Corporation, where he was responsible for a team with an annual new business revenue target of $7 billion across multiple industries, including health care. Before that, he was co-founder and executive vice president of Agilera, Inc., a management consulting partner at Ernst & Young LLP, and a vice president of the Financial Services Insurance business unit at EDS Corporation. 
Murphy holds a BS degree from the Brown School of Petroleum Engineering, Marietta College, in Marietta, Ohio..
Lynn Myhran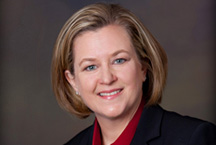 Senior Vice President, Human Capital
Lynn Myhran is senior vice president of human capital at Optum. She joined UnitedHealth Group in August 2002 as director of human capital development in the UnitedHealth Group Learning and Development function, where she was responsible for the design, development and delivery of a variety of human capital core processes and organizational effectiveness initiatives.
In 2004, Myhran became the senior human capital partner for Corporate and United Health Technologies (UHT). In 2007, she became the senior vice president for the Corporate Market Group with responsibility for UnitedHealth Group Information Technology (UHG IT), Corporate and United Health International where she led human capital for the business. Myhran's more than 20 years of professional experience includes leadership positions at Arthur Andersen and ITT Consumer Financial Corporation in human resources, operations and finance. She previously served as a board member of the Jacob Wetterling Foundation in Saint Paul, Minn.
John Prince
EVP and Chief Operating Officer, Optum
John Prince serves as executive vice president and chief operating officer of Optum, overseeing the company's end-to-end operational delivery. Prince also leads the Optum Shared Services organization, which includes Customer Care, Transactions, Clinical Operations and other operational delivery groups, focused on serving and supporting all of Optum's consumers and clients. Prince also supports the Optum Relationship Office and collaborates with UnitedHealth Group on enterprise-wide programs and priorities.
Prince has been with UnitedHealth Group since late 2005 and has served as executive vice president and chief financial officer of Optum, the first chief operating officer of OptumHealth and led the formation of OptumHealth Financial Services as its chief executive officer.
Prior to joining UnitedHealth Group, Prince served as senior vice president and head of health care business development and strategy at JP Morgan and Chase and was a partner at Arthur Andersen in health care strategy and operations consultancy practice.
Prince holds an undergraduate degree in economics and mathematics from Northwestern University, as well as a Master of Business Administration degree from Northwestern's Kellogg School of Management. Prince is on the board of the Minneapolis Institute of Arts.
Tami Reller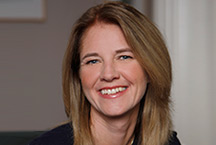 Executive Vice President, Chief Marketing Officer
Tami Reller joined Optum in 2014 to lead brand strategy and marketing initiatives focused on growing awareness and appreciation of the company's innovation-driven value proposition in the health care marketplace.
Reller came to Optum following an accomplished, 13-year career at Microsoft, where she most recently served as executive vice president of marketing. She held a succession of key leadership roles during her time at Microsoft, including five years as a corporate vice president for the Windows division. During that time, she held dual roles of chief financial officer and chief marketing officer for Windows, and subsequently served as divisional co-leader responsible for the Windows and Surface product businesses. 
Prior to Microsoft, Reller served for 16 years at Great Plains Software, rising through the organization to become the company's chief financial officer prior to its 2001 acquisition by Microsoft. She has also devoted time and expertise to the Seattle Children's Hospital Foundation as a board member.
John Rex
Executive Vice President, Chief Financial Officer
John Rex joined Optum in 2012 as executive vice president and chief financial officer. He brings deep health care industry experience and insight to his role with Optum.
Prior to joining Optum, he served JP Morgan as one of the top equity research analysts in the country, covering both the managed care and health care facilities sectors. He was the first to achieve dual ranking in both of these sector categories in the Institutional Investor poll, and was voted the top analyst in managed care for eight consecutive years. Prior to his work as an equity analyst, Rex worked in and for the health care services industry, as a strategy and operations consultant focused exclusively on health services. His specializations as a consultant spanned providers, health systems, managed care, integrated delivery networks and clinical research organizations. Before moving into the consulting field, Rex managed audit engagements for a Big 4 accounting firm, also with a specialization in the health services industry. Rex holds an MBA, with a concentration in finance, from The Wharton School of the University of Pennsylvania and a dual Bachelor's degree in accounting and economics from Brigham Young University. He is also a Certified Public Accountant (currently inactive).
John Santelli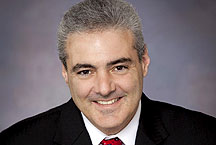 Chief Information Officer
John Santelli is chief information officer at Optum, where he leads the advancement of commercial Information Technology Outsourcing (ITO), business processing, software and cloud services. He also leads Optum technology strategy, planning, coordination and integration with the UnitedHealth Group technology agenda, with a focus on providing innovative solutions across the enterprise. Santelli has played a pivotal role in technology growth and development at UnitedHealth Group. He held the position of chief information officer for Uniprise Technologies from 2004-2006, and chief technology officer for UnitedHealth Group in UnitedHealth Technologies from 2002-2004. He led enterprise architecture and strategic system planning for UnitedHealth Group, established enterprise technology direction with UnitedHealth Group businesses and developed much of the corporate technology architecture.
Santelli joined UnitedHealth Group in 1986 and has extensive experience in software engineering and application development. He has a strong background in the development of high-volume transaction processing systems and medical claim-related systems. He holds a Master's degree in software engineering from Union College, Schenectady, N.Y. He received his undergraduate degree in computer science from State University of New York, Brockport.
Mark Thierer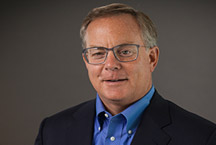 Chief Executive Officer, OptumRx
Mark Thierer was named chief executive officer (CEO) of OptumRx in 2015. In this role, he oversees all Optum pharmacy care services, including the management of pharmacy benefits, pharmacy network, home delivery pharmacy and specialty pharmacy programs.
Thierer previously served as chairman of the board and CEO of Catamaran, one of the nation's largest pharmacy benefit management companies, which combined with OptumRx in 2015.
During a 30-year career in health care, Thierer has built a track record of leading organizations to financial and operational success. He joined Catamaran in 2006 as president and chief operating officer; and was named president and CEO in 2008. Prior to Catamaran, Thierer led Physicians Interactive, a division of Allscripts Healthcare Solutions, and spent 10 years with CaremarkRx as a corporate officer and senior vice president of Industry Relations. Prior to that, he held various sales management positions in the health industry division of IBM.
Mark earned a Bachelor of Science degree in finance from the University of Minnesota and a Master's in Business Administration from Nova Southeastern University. He is a frequent guest lecturer at business schools, including The Kellogg School of Management and Wharton, and contributes as a board member to many community organizations, including the Lyric Opera of Chicago and CEOs Against Cancer.
Michael Weissel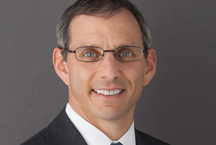 Executive Vice President and CEO, Consumer Solutions
Mike Weissel joined Optum in 2013 as executive vice president and CEO of the Consumer Solutions Group.  The Consumer Solutions Group provides solutions to help sponsors improve population health and consumers to take better control of their health care needs. 
Prior to joining Optum, Weissel was with leading international management consulting firm Oliver Wyman for 17 years. He founded Oliver Wyman's Health & Life Sciences practice in 2007, and served as managing partner and global leader for that practice until 2013. He also held a variety of roles for Marsh & McLennan, Oliver Wyman's parent company, related to leading cross-company collaboration focused on the health care space. Weissel has provided strategic leadership on a wide range of issues for health care system participants, with a specific emphasis on payers, health services and enablement companies. He has deep industry experience in health care reform, exchange and distribution strategies, value-based healthcare, customer and account management activities and organizational transformation. Prior to Oliver Wyman, Weissel was a Certified Public Accountant and associate partner at Price Waterhouse.

Weissel has been widely published on a variety of health care-related topics in leading journals, including Harvard Business Review. He holds an MBA from Duke University and a BA from the University of Massachusetts.

Brian Wenger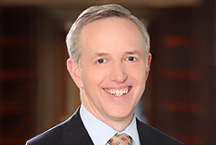 Executive Vice President, Chief Legal Officer
Brian Wenger joined Optum in 2014 as executive vice president, chief legal officer. He oversees all legal matters for the company, plays a central role in developing and guiding Optum strategic growth initiatives and participates in key enterprise initiatives across UnitedHealth Group.
Prior to joining Optum, Wenger served since 2011 as chair of the prominent Midwest-based law firm Briggs and Morgan, where he practiced for more than 25 years. Wenger provided leadership in several areas for Briggs and Morgan during his career at the firm, notably as chair of the firm's commercial practice and chair of the business law section. Wenger supported regional and national clients in civil law matters ranging from complex business and commercial transactions, joint ventures and mergers.
Wenger applies a unique, interdisciplinary approach to his work through his expertise in health care, finance, intellectual property, contracts, taxation, employee relations, governance and corporate strategy. He earned his BA from Marquette University and his law degree from Villanova University, where he was a member of the Villanova Law Review.
Wenger serves as vice chair of the University of St. Thomas School of Law, and serves on the University of Minnesota Foundation's Board of Trustees.